Making A Case for Commercial Mortgage loans
Commercial property financing has become more popular over the last five years, and even more so in the last eighteen months. The popularity of this type of mortgage loan can be attributed to events that devastated the residential mortgage market due to the sub-prime meltdown.
For many years the mortgage industry thrived on the purchase and refinance of residential properties until about eighteen months ago when mortgage lenders began to go out of business. Due to the implosion of some high profile mortgage lenders and subsequent tightening of regulations governing residential real estate financing, more mortgage professionals have set their sights on the commercial mortgage loan as a means of replacing lost revenue they experienced as a result of the residential market collapse.
The commercial property tells a unique story
A commercial property represents to the purchaser, broker and lender whether or not it is mortgage worthy and, in many cases, how it should be mortgaged. Whether a short term Interest Only Balloon loan or a longer term amortized loan is more suitable based on the property's historical performance.
Unlike residential property financing when the borrower's income, employment history, credit history and personal assets are the determining factors in the mortgage approval process the commercial loan will usually be approved or disapproved based solely on the income & expense history of the building. In fact, the borrower in a commercial mortgage transaction need not be an individual, and in many cases is not. Many commercial borrowers have been Corporations, Partnerships and other legally established entities
The term "Net Cash Flow" creates a lot of interest
It is a term commonly used in the qualifying process of commercial properties. The term is relatively simple to understand because it is really self explanatory, but what is not so simple to understand is the method used to calculate the Net Cash Flow (NCF) of a given property. The NCF of a property, in most cases, is the key factor in the qualifying process of a commercial mortgage loan.
The simple explanation: The difference between Effective Gross Income (EGI) of a building and the Operating Expenses (OE) and is calculated over a period of time – generally 2 to 3 years – to determine growth or regression. It is therefore very important for a prospective purchaser of commercial property to know the NCF Growth rate and whether or not the building is operating in the black.
Purchasing with your head, not over it
Although a building may present a beautiful exterior, excellent curb appeal and exquisite decor that would attract most prospective residential purchasers, the purchaser of commercial or investment properties must avoid the temptation to "follow the heart" in their decisions to purchase, because that seemingly ideal building may present a totally different picture if it fails to service the debt that will inevitably result from the purchase.
Let the numbers tell the story. Debt Service Coverage Ratios (DSCR), Vacancy Factors (VF), Net Operating Income (NOI) and other ratios and factors are important calculations which will assist the decision making process of the purchaser but, equally as important, the same numbers are relied upon by the broker and lender when qualifying the building for financing. If these numbers don't add up to support a positive cash flow, the purchaser may be getting in over his or her head.
Transitioning from sluggish residential to vibrant commercial
When events change the way things are customarily done, there is generally a transition period created which we must employ to acclimate ourselves with the "newness" of habits and systems that are thrust upon us. These new habits and systems are comprised of education through touch, feel, trial & error, unfamiliar activity and in many cases, failure.
It all happens in a very short period of time because circumstances do not provide a convenient schedule; but ultimately our successes relate directly to those transitional experiences.There are many in the mortgage industry who are presently in transition from the residential mortgage business as a primary income source to the pursuit of acceptable working knowledge of the commercial mortgage arena and, ultimately, success as a commercial mortgage loan professional.
Success begins with effective communication – Language
Commercial, Real Estate, Mortgages, Net Cash Flow, Investment and Debt Service are only a few of the terms used in the commercial mortgage business which many people are already familiar with, and if we can agree that one of the more important requirements of any given field is knowledge of the vocabulary and terms specific to that field, then we may also agree that the first steps one should take when entering a new field is to learn the language.
Although I'm not prepared to delve into an explanatory exercise on language specific to the commercial mortgage industry, I can suggest that anyone who wishes to learn more about this subject will find C-Loans to be an abundance of information. Those who already provide services to the commercial mortgage community and would like to share particular experiences or offer pros and cons on the industry via articles can have articles written at very modest prices through the Fiverr, Web portal.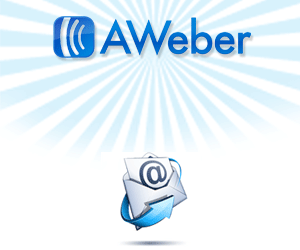 Other related information
As of July 1, 2009 a recent housing initiative was expanded to allow Las Vegas borrowers who are up to 125% underwater on their mortgages to seek mortgage refinancing. Thanks to the Making Home Affordable program!