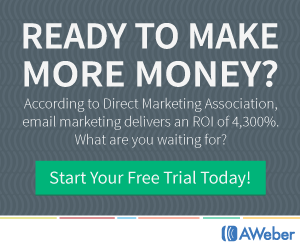 Financing solutions
Two mortgage articles I wrote early last year dealt with possible solutions to some of the problems that existed in the real estate and mortgage industry – see Government Program Could Ease Sub-Prime Mess 01/17/2009, and Mortgage Offers New Expected Yields 03/10/2008 – for more on those articles which, as with most of my articles and blog posts, dealt with the FHA-insured financing programs for residential one-to-four family homes and mixed-use properties (203(b), 203(k) and HECM reverse mortgages); but based on my objective which is to help home buyers and homeowners find affordable, practical methods of financing, it is necessary that I write something about the latest affordable housing program, Making Home Affordable, announced by the Administration early this year, even if it focuses more on Fannie Mae & Freddie Mac than FHA.
Initiative
In accordance with a July 1 Press Release, HUD Secretary Shaun Donovan announced the expanded eligibility for the Making Home Affordable program announced by the Administration on February 18, 2009. The Secretary's announcement makes the program available to borrowers who are up to 125% underwater (higher mortgage balance than home value) in the Las Vegas area. That community tops the list of those "hardest hit" by the mortgage crises and thus served as an appropriate venue for announcing the 20% increase in eligibility over the original maximum of 105% announced in February.
The Federal Housing Finance Agency has provided authorization for borrowers with mortgages owned or guaranteed by Fannie Mae and Freddie Mac to refinance their loans according to terms of the newly modified Making Home Affordable refinance program which is expected to increase the number of homeowners who will be eligible to participate. This announcement is viewed by many as a positive step in addressing the mortgage financing needs of many hart-hit communities.
Improvement
The opinion of this author when the program was first introduced in February was that it didn't go far enough to address people's financing problems because there was already a mortgage program on the books that allows for 110% LTV financing, which included home repair costs of up to $5,000, and which I covered in several of my articles under the term FHA 203k, so I could not get very excited about a new program that allowed for less than 110%, even though it applied primarily to Fannie Mae & Freddie Mac (under FHFA authority as of last Sept), instead of HUD/FHA.
This latest initiative though, should serve to make a significant difference in the mortgage refinance efforts of those homeowners in an "underwater" mortgage situation, and it is one that this author can certainly embrace and, yes, get excited about. I had intended to start this article with the following oft-repeated terms, but found 125% financing much more appealing:
"When push comes to shove"; "When the rubber meets the road"; "When the going gets tough…" You know the rest!
According to Secretary Donovan, "…The president's Making Home Affordable plan is already helping far more families than any previous foreclosure initiative and with today's announcement we will extend its reach even further." With that objective, it would seem to this author that homeowners in all parts of the country can look forward to more positive results in their refinancing efforts.
Javeton-
Notes:
Portions of this article are based on information obtained from the Making Homes Available Web site at http://www.makinghomesaffordable.gov/.Information also available on HUD's Web site
Running Business
If the government can't run why is it that business always run to the government for a bailout when it runs into financial trouble…like a recession?
FHA-insured mortgages… Government-run for over 75 years! Not too shabby, huh?