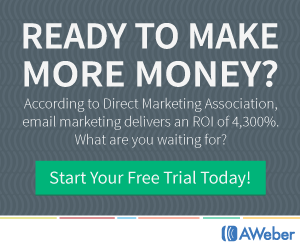 Home sellers and buyers can benefit simultaneously by utilizing a procedure available to FHA-insured 203k and 203b mortgagors. The procedure casually known as mortgage assumption or take-over mortgage was another method of transacting the business real estate transactions when I was selling homes in the 1980s, but I'll come back to that later. First there need to be some home selling preparations discussed.
It is rather obvious that in order to sell a home (be a home seller) a person must first own one (be a homeowner) and as such, must transition from homeowner to home seller. Once the decision to sell is made, preparations must be undertaken to effect a successful transition. For the purpose of this page, success in selling a home is considered an eventful occasion of signing one's deed over a purchaser while accepting from the closing attorney, a check for the net proceeds of the transaction.
To accomplish a successful sale, the transition from homeowner to home seller has to be undertaken. This entails making the stated preparations in a methodical, step-by-step manner. Generally there are three preparatory steps to consider. The first is self-preparation (mental detachment from the home), the second is preparing the home for traffic (showings to a number of prospective purchasers and realtors), and the third is preparing the product – now looked at as someone else's potentially big-ticket purchase – to bring the best possible price (perform needed cosmetic, structural and energy conservation repairs), so that a home seller has the distinct edge needed to effect a successful sale in competitive markets.
Making the transition
The first two preparatory steps, though difficult at first, will be easier to achieve than the third because no substantial sums are required to be spent. The third step however, may require the outlay of funds, depending on the physical integrity of the dwelling. At this juncture it may be difficult for a home seller to determine exactly what needs to be done in order to properly prepare, so he/she may require a third-party opinion; Someone who is not affected one way or another by success or failure of the sale, but who can be relied upon to provide an honest evaluation of what needs to be done to the home.
A home inspector or appraiser may be best suited for this inquiry, but most likely there will be a fee charged for services rendered. While it is true that fees paid to appraisers and home inspectors are usually borne by home buyers and not home sellers, it is also true that by the time a home buyer starts paying out those fees, an agreement is usually in place between the parties, and in most cases, a contract of sale has already been signed.
Under such a circumstance, the agreed-upon price may not have favorable to the seller since the purchaser would've had the advantage of home shopping experience to rely on in negotiations and the seller usually would not.
Assumption
An alternative which could be of mutual interest would be for mortgage holders/servicers to allow "mortgage assumptions" similar to FHA 203k and 203b mortgages. In a mortgage assumption transaction, the purchaser assumes the responsibility of a seller's existing mortgage and pays the purchase price balance from his/her own cash resources or raise funds needed to complete the purchase from other financing sources.
Mortgage assumptions would help to resolve many of the problems faced by home sellers and buyers when seeking to consummate real estate transactions. Of course, the holders/servicers of those existing mortgages would need to cooperate by waiving acceleration clauses written into most conventional mortgages. If the waivers are agreed to, those entities would be assured of retaining the mortgages as well as acquiring new customers at the same time.
Homeowners who refinanced their homes utilizing FHA-insured financing within the last two years or earlier can automatically take advantage of assumption mortgage permissions in the mortgage documents when selling, thereby simplifying the selling process, creating a better bargaining position for themselves, and eliminating market rate restrictions. It just seems to make practical sense; especially in sluggish-to-slow markets.
If the government can't run business, how come businesses always run to the government for a bailout when it runs into trouble?
FHA-insured mortgages, government run for 75 years. Not too shabby, huh?