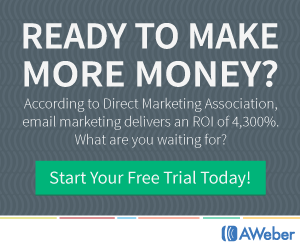 One of the objectives that Three-in-One Mortgage has set out to achieve is making people aware of the many benefits that are derived from HUD's Section 203k rehabilitation mortgage. There are several benefits, but a more important point that should be made is, despite many practical and cost-reduction benefits built into the program, a borrower who finances his/her purchase or refinance with the 203k mortgage will repay the loan in the same manner as with any other affordable, fixed rate, fixed term, 30 year mortgage; One monthly payment with taxes and insurance included. It's still one payment. Just one.
This mortgage program and my belief that it is the most comprehensive and uniquely suited program available for the affordable financing of a home is the basis for "Three-in-One Mortgage Subscribed" Links (TOM-SL), also referred to as 3-In-1Mortgage. It must be pointed out here that, although Three-in-One Mortgage was my creation, it would not have happened without Google Subscribed Links.
Since June 14 of this year (2009) when I first downloaded an example of Google Subscribed Links (XML coded) format and completed my very first subscribed link, I felt that it would be the most effective method of delivering valuable mortgage information, and so far it has proven to be exactly that. Excellent! is my early assessment of Google Subscribed Links.
I had information to share and wanted an effective way in which to share it. My previous efforts at blog posts, published articles and website content were reasonably satisfactory, but I was spending a lot of time (more than I could have afford, due to other obligations) but not sharing as much information, and the methods were not as effective in maximizing the quantity of individuals who received that info; so when I found Google Subscribed Links and followed some very clear and easy-to-understand instructions, it was time to start creating affordable mortgage subscribed links.
There is still a lot of work to do, both in the area of developing more subscribed links as well as improving my efficiency in and knowledge of the various applications which this tool can effectively create. I'm really still in the beginning stages of the "TOM-SL" program, so there is a long way to go; but hopefully, there have already been a number of people who have received affordable mortgage information that is currently being disseminated through the existing subscribed links. Subscribers to the program are never charged a fee to subscribe. It free! That's another great feature.
A message to followers and supporters of this blog:
Thank you for your support. We will continue working to provide the most relevant and useful information about current FHA-insured programs and related topics. Occasionally, we'll post content from other sites based entirely on its value to you. Please let us know what you think by leaving remarks/feedback in the comments section. Thanks and God Bless!
Javeton
humor, anybody?
If the government can't run business, how come businesses always run to the government for a bailout when it runs into trouble?
FHA-insured mortgages, government run for 75 years. Lest we forget?