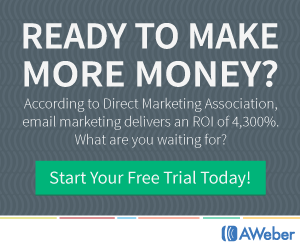 Maximizing low-cost mortgage program benefits is yet another way to describe the HUD Section 203k program. With all that has happened in the mortgage and real estate market over the last three years, most devastating of which is the significant loss of equity in homes and personal assets, it seems to me that each person, if made aware of benefits included in certain government-insured mortgage programs, would be inclined to participate in those programs if there was some assurance that the process would not be overly cumbersome.
The following paragraphs will cover a few of those government-insured programs, the benefits included, as well as the process through which a borrower can participate with little or no inconvenience. Improved processing systems and streamlined guidelines put in place to accommodate a better application-to-closing experience for the borrower provide a more pleasant borrowing experience.
The following mortgage programs are currently available through HUD-approved lenders:
FHA-Insured 203(b) Mortgage Loan
FHA-Insured 203(k) Mortgage Loan
HUD "Streamlinked(K)" Limited Repair program
Energy Efficient Mortgage(EEM)
FHA-Insured Home Equity Conversion Mortgage
FHA-Insured 203(b) mortgage is the traditional low down payment, fixed rate, fixed term financing program that so many home buyers have utilized to purchase their homes over the last seventy five years. The program requires that a home buyer will make a minimum down payment of 3.5% of the purchase price (increased from 3% in 2009), is able to document enough income to repay the loan (41% of gross monthly income to cover combined monthly debt), and demonstrates a responsible debt repayment history (based on credit scoring, a qualify score must be 640 or higher).
This version of FHA financing sets the standard against which other affordable mortgage programs are measured.
The Section 203(k) mortgage, also insured by the FHA consists of the same basic features and is processed according to the same basic guidelines as the traditional FHA mortgage program, except that 203(k) adds a few features in the area of needed repairs/rehabilitation which may have to be completed on the property being financed. For this reason many first time home buyers have derived benefit from a the 203k program in a few ways.
First, there was little or no repair work to be completed upon taking occupancy; Second, the completed repairs created immediate equity; Third, the repayments for completed repair costs were more affordable because of the inclusion in the purchase loan and payments stretched over a 30 year period. For more on 203k visit HUD's website.
HUD "Streamlined(K)" program is a mini version of the original 203(K) mentioned above.
The repair costs are limited to $35,000 whereas the standard 203k is limited only by the FHA mortgage limits in effect at the time, but there is a minimum repair cost requirement of $5,000 in order to qualify under the "standard K", whereas there is no minimum for the "limited k".
Home equity conversion mortgage (HECM reverse) is a program which provides funds for seniors 62 years of age and older, and unlike most other mortgage loan programs, there is no need for verifications of income or assets.
In addition, any credit report done is not a determining factor in the qualification process. In fact, as long as there is enough equity in the home and no liens against that equity, the approval is practically automatic, subject only to normal safeguards and protection of the senior's interest. Both AARP and NRMLA have been very active in promoting this program.
I recently posted blog article in which I referred to this loan as the only true "No income/No asset" loan remaining after the "Sub-prime Mess".
We wish to thank you for visiting this blog and hope the information provided is of use to you. We will continue working to provide the most relevant and useful information about current FHA-insured programs and related topics. Thank you and God Bless!
Javeton
humor or irony?
If the government can't run business, how come business always runs to the government for a bailout when it runs into trouble? FHA-insured mortgages. Government-run for 75 years!