Okay, so what do I mean by mortgage application readiness; and how does one improve his/her mortgage application readiness? The best answer to this question can be found in the information required by a mortgage lender. Having a thorough knowledge of exactly what that information is, how it is provided, when it is provided, and how many times it may be requested in the form of updates will be discussed here.
How a mortgage borrower approaches the mortgage application process could mean the difference between heart palpitations and focused calmness throughout the process; So let's attempt to address mortgage application readiness here.
We must begin where the process begins; at the origination stage. Most loan officers will prepare a borrower for the initial application signing by requesting that certain information be made available at that time so that the borrower will have made copies of required documents; but in addition to preparing the income and asset documents and having them ready, I'm suggesting that borrowers request of their originator, specific information relating to what documents are subject to expiration and therefore will need updating, so that if some documents are later requested, they will have them ready to be submitted immediately upon request.
Here are a couple of actions mortgage borrowers can take to ready themselves for the mortgage loan application; even if the loan officer doesn't have all the answers to their questions. Whatever income and asset documents you receive at regular intervals (weekly, bi-weekly or monthly), be assured that they become outdated as soon as new ones are received; especially income docs, so unless you are self-employed, each new document should be copied and made ready to submit upon request.
Secondly, a mortgage borrower should always be prepared to submit evidence of his/her identity in the form of photo identification and social security (SS) card copies. I've found that on frequent occasions, social security cards are unavailable due to misplacement or the general feeling that they're not needed based on the feeling that SS numbers ought to be enough; but bear in mind that a copy of the card will be required, especially in the case of a FHA-insured mortgage; so requesting a new card, if yours was misplaced, is another step toward mortgage application preparedness.
While it may seem a bit trivial for the lender to insist on a copy of your SS card, no borrower would want a small item to delay the more eventful occurrence of loan approval or loan closing.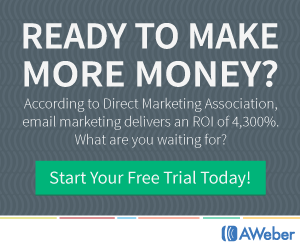 Credit Report advice is not an area I readily delve into because there is no shortage of credit counseling agencies and credit advisers available for a borrower to consult with, but I will venture this opinion: Copies of consumer credit reports can be obtained from each of the credit bureaus; and potential borrowers should request a copy of their report from each one – Equifax, Experian and Trans Union – so that they have full knowledge of their credit ratings and/or creditworthiness.
However, bear in mind that report(s) received from the bureaus will not be accepted by your lender, so do not be surprised when asked by that lender for permission to run a report, as well as the fee required to conduct a credit investigation independent of those provided by the three repositories. The consumer copy should be used strictly for mortgage application preparedness.
Origination requirements that should be clearly understood are the upfront costs which a borrower will incur for the payment of appraisal, credit report, and application fees, where necessary. The appraisal company and credit report agency are independent, third party participants hired by a lender to provide these services; and neither report can be excluded from the mortgage process, especially the appraisal which must be conducted by a licensed and/or certified professional specific to the state in which your property is located.
In addition, the appraiser must also be approved by HUD when a mortgage is to be insured by the FHA. These items, although paid up-front, will be reflected on the Good Faith Estimate disclosure (GFE) as part of the total estimated cost the borrower will incur, but they are paid only once, so this should not be of concern.
Good Faith Estimates and Truth-in-Lending (TIL) disclosures must be provided to mortgage borrowers within seventy-two hours of the application date; this is required by the real estate settlement procedures act (RESPA) regulations. In addition to the disclosures mentioned, a mortgage processor will most likely request some of the items/updates discussed earlier, which a borrower should be prepared for.
That having been said, I would expect that potential borrowers who have read this page would not allow a list of items (Opening letter) cause them to worry too much, because ultimately, this kinds of preparations made ahead of time would create mortgage application readiness under most circumstances. As you probably gathered by now, the ability to anticipate what is going to be required of a borrower during the mortgage application process creates confidence, which works to allay nervousness and reduce the heart palpitations caused by surprises.
Surprises are often the result of unawareness. So, try to be as prepared as you can be and always keep in mind that at each stage of a mortgage loan application process, there is a highly trained professional (required now more than ever before by state and federal laws), putting forth his/her best efforts to get your loan approved and, ultimately closed. Readiness, focus and calm often leads to a successful mortgage closing.
A message to followers and supporters of this blog:
Thank you for your support. We will continue working to provide the most relevant and useful information about current FHA-insured programs and related topics. Occasionally, we'll post content from our other sites based entirely on its value to you. Please let us know what you think in the comments section. Thanks and God Bless!
For more about 203k, please visit the HUD website. To find out if you qualify for 203k financing, visit a HUD-approved lender at http://www.unitednorthern.com.
Humor or Irony?
If the government can't run business, how come big business always run to the government for a bailout when it runs into trouble?
FHA-insured mortgages… Government run for over 75 years. Lest we forget?