An underwriter's responsibilities will increase under the new regulations due mostly to the changes in implementing RESPA disclosure documents (Good Faith Estimate & Truth-in-Lending). The new guidelines which takes effect on January 1, 2010 will certainly increase an underwriter's workload, but more importantly, the flexibility in decision-making may be greatly reduced. The following paragraphs provide a glimpse of those responsibilities.
When application for a mortgage loan reaches the underwriting stage, two things are true. First, the various documents, disclosures and verifications have been provided in a manner that is acceptable to the processor; and second, the processing stage is effectively over. That is not to say that the file may not be sent back to processing, but for the most part the fate of that loan now rests with the ultimate decision maker.
It is at this stage where all parties to the transaction start to hold a collective breath. It is said that if a processor's job is highly specialized, then an underwriter's task is intensively so. Included with these responsibilities are the interpertation of terms, guidelines, regulations, predatory laws, and investor requirements which are repeated in casual conversations among industry professionals to underscore specific areas which may be affected as change in the industry takes effect.
An underwriter must approach these terms differently because it is the underwriter's job and responsibility to be quite certain that each loan s/he is entrusted with is underwritten in accordance with each program guideline, and that each regulation governing mortgage lending is adhered to. In addition, an underwriter must insure that the loan is not in violation of certain predatory laws of the State in which the property is located.
Oh yes, the loan still has to be approved if it is deemed to have met all approval criteria by that same underwriter. Here is the thing which may be surprising to many outside the industry; Most of the loans do ultimately get the approval nod (or sign-off) due to an underwriter's ability to recognize potential "red flags" during the course of working on a particular file, and require that they be removed, corrected or reasonably explained with "acceptable documentation", where necessary.
I am fortunate to have worked with some very studious, committed and intelligent FHA underwriters who managed to balance compliance with regulations and guidelines with the pressures and demands of borrowers, their attorneys, and loan officers – I was sometimes included in that last category – and they still managed to approve loans and maintain an excellent underwriter's rating at the same time.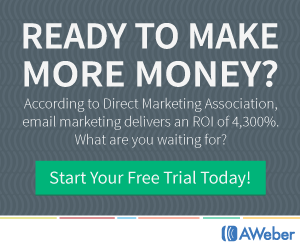 HUD's position, traditionally, was that an underwriter who wished to underwrite FHA-insured loans, must be directly answerable to HUD by undergoing HUD-endorsed training and a certification process – in addition to any and all previous education – and receiving that agency's stamp of approval.
So when a FHA loan is approved, and the commitment letter is issued after going through the process outlined above, be rest assured that the borrower's qualification for that loan has been well documented, and the closing is within reach.
View Author's profile
Thank you for your support. We will continue working to provide the most relevant and useful information about the FHA-insured program and related topics.
For more about the FHA mortgage program, please visit the HUD website; and to find out if you qualify for FHA-insured financing, visit a HUD-approved lender at http://www.unitednorthern.com.
Javeton
Humorous or Ironic?
If the government can't run business, how come business always run to the government for a bailout when it runs into trouble? FHA-insured mortgages… Government-run for over 75 years. Lest we forget?