The new RESPA regulation which was signed into law by President George Bush on July 30, 2008 as part of the Housing and Economic Recovery Act (HERA), and will take effect on January 1, 2010 is expected to have a profound effect on how business is done in the mortgage industry; from loan origination to loan closing.
A central part of HERA is the Secure and Fair Enforcement (S.A.F.E) Mortgage Licensing Act which, according to HUD's website, is designed to enhance consumer protection and reduce fraud by encouraging states to establish minimum standards of licensing and registration of state-licensed mortgage loan originators. SAFE also mandates the creation of a Nationwide Mortgage Licensing System and Registry (NMLSR), and encourages all states to provide for a licensing and regulatory regime for all residential mortgage loan originators.
As it stands today, the origination stage of a mortgage application is the first of the four stages necessary to complete a mortgage loan. This process will remain unchanged for the most part, but how each stage is implemented and the qualifications of the individual responsible for implementation is at the heart of the new regulation. Following is a description of the origination stage of a mortgage loan, and the mortgage loan officer's duties.
The mortgage approval process consists of several stages, including origination, processing, underwriting – which includes issuance of the commitment letter – and closing. The entire process could be in the range of thirty to ninety days, depending on the mortgage type, borrower's information and property information.
In order for this process to work efficiently, the origination stage must be handled professionally and correctly by a well trained loan officer; and if s/he has a few years experience in the industry, that is even more comforting to the borrower who has placed trust and confidence in that person to get the loan approved and closed.
Mortgage loan officers are responsible for making sure that the application is completed correctly and all required origination documents and qualification criteria are met, so the more confident a borrower feels toward the representative of a lender, the less likely there will be unnecessary delays in the process.
A borrower's credit report is among the more important documents in the mortgage origination package. Loan officers must be able to determine whether or not the borrower's credit status, income qualification ratios, and assets (in the case of a purchase) meet the lender's program guidelines in order to better serve that borrower.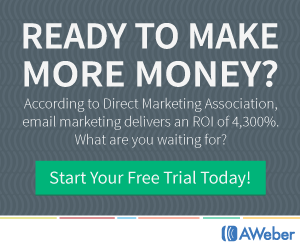 In many cases, if a borrower's income or assets is at issue, some actions may be taken to address these concerns without additional help from a third party specialist, but in the case of the credit report, professional credit agencies may have to be consulted. Credit agency professionals are able to determine the presence of errors in a consumer credit report, contact credit the bureau(s), and request corrections to, and/or removal of them.
Although free credit reports are made available to consumers by the three major repositories – Experian, Equifax and Trans Union – many consumers have relied on the services of professional credit agencies to interact with credit bureaus on their behalf in correcting/removing credit report errors.
A mortgage loan officer should recognize any potential discrepancies in the report before submitting a loan for processing. Informing a borrower of potential problems and suggesting possible solutions at the origination stage will save valuable time, as well as money, that would otherwise be spent by that borrower.
Under the new regulations, a loan officer's duties will be the same but s/he will be performing those duties with an acquired twenty hours of education, a passing grade of a national exam, as well as a state exam in many states and NMLS registration status. It is expected that these new regulations will increase the quality of mortgage loans on the national level.