A mortgage loan application generally does not reach the closing department unless an underwriter authorizes it to close by clearing outstanding conditions and 'signing off' on that loan. What does this mean? Well, all those who held their proverbial collective breath when the loan was submitted for underwriting can relax a bit, because signing off is indicative of the loan approval process having been a success.
This means that they will all soon be seated at a closing table reveling in what has been a successful transaction; But, there is a reason to slow down here just a bit. A closing department must coordinate with the borrower(s) and/or borrower's attorney in order to schedule the mortgage loan closing
Closing a mortgage loan really consists of one important step between the underwriting department and the closing table. A lender's closing department is the place where loan applications undergo final checks for items pertinent to the closing, in the sense that a closer must ascertain the presence of certain important inclusions such as:
A hazard insurance policy with adequate enough coverage;
A new survey if necessary – and if not necessary…
A survey inspection and/or survey reading, and;
A satisfactory title report complete with adequate mortgage insurance coverage, endorsements and – most importantly – the true owner(s) of record as reflected in the title report has to be consistent with the purchase contract, application docs and everything in the loan file that is relevant to property ownership.
It must be pointed out here that reports providing title, appraisal and credit data must be made part of the file while it is still in processing so that they are underwritten, but the closer still has a responsibility to make sure nothing has changed that may have a negative impact on the loan; in such a case it would be returned to underwriting for a decision to proceed or not, depending on the particular situation.
Absent any such problems, when the lender's closer determines that everything is in order, s/he schedules a closing date & time agreeable to all parties involved in the closing (buyer, seller, their attorneys, the title closer and the lender) and a closing finally takes place.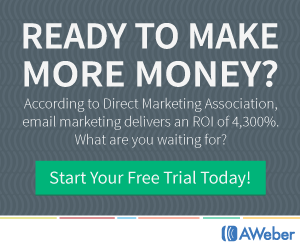 The contents of traditional mortgage closing rooms – or offices if you like – are a twelve foot long table complete with eight to ten chairs surrounding it, several receptacles filled with various paper clip items and ink pens. There may be a calculator or two, and at least one telephone. The telephone in a mortgage closing room is as important as the table and chairs, and may be more important since documents can be signed in just about any spot in the building, including the floor if necessary.
However, the abstract company's title closer must have a phone in order to make sure that all outstanding liens against the subject property are either paid up to date or will be paid to the lien holder's 'satisfaction', who in turn will issue appropriate documents (satisfactions) as proof that the debts are satisfied.
Since the abstract/title company – hired by the borrower's attorney to insure a client's good title to the property – will insure a purchaser's ownership rights as well as a mortgagee's (the lender) legal claim (the mortgage), an attending title closer has the unenviable task of verifying, confirming and certifying all documents, figures and instruments relating to an ongoing mortgage closing in order to present a clean 'bill' to the parties before such closing is declared complete.
Every title closer I have known throughout my thirty year career carried a valid notary stamp and freshly inked pad. It is their stock in trade. When a title closer receives checks satisfying items on the title bill, chances are that the numbers have all been crunched, the lender's stack of documents are all signed, the seller (in the case of a real estate purchase transaction) is relatively happy (there may have been price adjustments, but were negotiated), the borrower is nervously happy (what a debt to be repaid), and the lawyer(s) have left their clients with instructions to "contact my office" if you have any problems or concerns.
When a mortgage loan application ends with handshakes and well-wishes among parties to the transaction, it is considered to have been a success by all those who had a part in the process. The mortgage loan officer successfully originated; the processor successfully processed; the underwriter successfully underwrote; the lender's closer successfully navigated the loan to a closing table; and the principals were successful in accomplishing what they set out to accomplish. Is it an easy process? absolutely not! Is it worth the extra time to get it right? Absolutely!
View Author's profile
For more about FHA-insured mortgages, please visit the HUD website; and to find out if you qualify for 203k financing, visit a HUD-approved lender at http://www.unitednorthern.com.
Humorous or Ironic?
If the government can't run business, why is it that 'big business' always run to the government for a bailout when it runs into financial trouble? FHA-insured mortgages… Government-run for over 75 years. Lest we forget?