Among the most important fundamentals of home shopping are market prices. In fact, some home buyers welcome the opportunity to negotiate for the best possible price they can get, and sometimes they are successful in getting a real bargain due to the home seller's circumstances. Homeowners decide to sell for various reasons, and it is some of those reasons – illness, divorce, foreclosure, etc. – that create opportunities for bargain-seeker home buyers.
There are times however, that the market chooses sides; sometimes with the seller (so-called seller's market), other times with the buyer (so-called buyer's market), and in a period of depressed home prices due to a recession or other extended periods of depressed home prices, buyers get to pick and choose from the best homes in the best areas and at the best prices.
Today, at the time this article is being writtent, we are in such an extended period of depressed home prices. So much so that some homes are in an "underwater" (underwater is a term usd to describe a home with a value that is less than the mortgage balance) state of existence.
That having been said, if you are ready to move out of your apartment, there is no time better than now. Beginning to search for your first home is an important step of having the ability to build better finances and to live in a place that is comfortable. If you are considering a new home, there are specific things that you will want to know before jumping in with both feet, but one thing that is advantageous to you at this time is the market, or market conditions.
However, before you even begin to look at homes, make sure that you conduct your own investigation. This will mean that you should find the going rates, how much your new payment will be every month, and what you can or can't afford, in terms of out-of-pocket cash. You will also want to see what types of houses are going and what they are going for.
If you know the basics of what is available, it will be easier for you to get exactly what you want. You should also consider things such as your credit rating and your pay check. You don't want to walk into something that is over your head or start to look for something, only to find out that you won't be able to move in.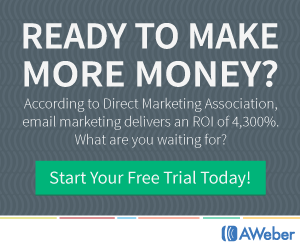 From here, it is all a matter of getting involved with the right people. One of the most important decisions that you can make is to find the right real estate agent. This will make a huge difference in the type of deal that you get as well as what type of home and mortgage you end up with. Real estate agents have the ability to do investigations for you and find something that is best for you. You will also want to make sure that there are connections with home inspectors and the right lenders.
Without the right people set in place, there will be problems with getting the best deal with your new home. The option to do your own research always available to you, especially if you own a compuer with an Internet connection; But keep in mind that real estate agents make a living by being experts in the field of real estate and therefore are much better equipped to get you a great deal than perhaps you are at securing your own deal.
If you do work with a real estate agent and begin to look at homes, make sure to put yourself in a position to understand the terms that are being given to you. Loan terms, terms about the market, and other real estate jargon will often times be discussed. If you don't know what something is or what it means, look it up right away or ask. Getting into a first home is a big step up from an apartment, so it is important that you understand what you are getting into.
The process of finding a new home can be challenging and fun. Making sure that you are as prepared as you can be can help you to get exactly what you want. By learning the ropes from the very beginning, you can be certain to get what you want and move on from there. One area in which you are very fortunate is that of home prices due to present market conditions. Although we are 5 years post-recession 2007 there still seems to be a long road ahead before home prices rebound to pre-recession levels, and returning to those levels are iffy at best.
So you can take your time and look for the best home that will suit your family as well as your pocketbook; But don't make this home-buying process 12 to 24 month project, because so many things can happen to change your financial situation, your motivation for buying and/or other market-related aspects such as suitable financing programs still being available with their same rules and guidelines when you're ready. If you are ready to move out of your apartment and market conditions are on your side, then you should do it sooner than later.