When dealing with real estate property there are certain realities that cannot be escaped whether you are an individual consumer, investor or corporate entity. One such reality is financing, which is needed on about 99 percent of purchases by individual consumers.
It is true that real estate transactions require a number of specific services in order to satisfy federal and local laws, guidelines and ordinances, but for the home buyer choosing a lender is among the very first steps that should be taken.
Your lender maybe the only third-party entity that can make or break your transaction, either by agreeing to provide you the finances – approve your loan – to purchase your home, or to withhold those finances (deny your loan). So how exactly do you go about choosing a lender that you can work with and who will work with you?
Before you get involved with anyone that you are going to entrust with your most confidential information, your good name and your money it's important to make sure that they are going to offer you the best treatment, loan program and service, as well as act in your best interests.
However, in order to make sure you will get the best treatment you need to know what questions to ask by comparison to what else is available in the mortgage marketplace. Once you know some of the basic concepts, you can begin to look for a lender that will work best with you.
The first set of characteristics that you will want to look for in a lender involves the type of loans that they offer, the lending policies they are guided by and the various agencies they are authorized to by, e.g. FHA, Conventional, VA, etc.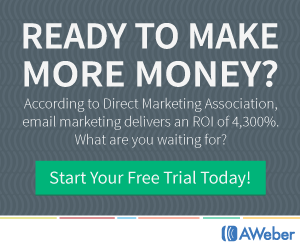 If, for example, you did a little preliminary research and learned that your monthly costs can be kept at a minimum by excluding any kind of mortgage insurance (PMI or MIP) if you put down 20 percent instead of the 15 percent you had intended, your question to a prospective lender might be, what is the best way to accomplish this?
The loan that is offered to you should fit your individual financial needs and give you the benefit of all the financial community has to offer. This doesn't just include the loan types, it also includes the extra fees that are attached to loans and how these will affect with you, and whether or not they are all necessary. You should also ask about things such as pre-payment penalties and the cost associated with available rate locks your loan, if any.
You will also want to know how working with a given lender will be most beneficial to you. Sometimes you can have discount points added to your loan in exchange for a lower rate (this is known as a buydown of your rate), as well as any lender guarantees that may be helpful to you.
Buydowns and Lender Guarantees, Mortgage Insurance and Discount Points (in some cases) are all designed to either reduce your monthly payment or your down payment and, edpending on your particular financial profile, will help you to secure financing for your real estate purchase. So do your research – made easier on the Internet – and arm yourself with some basic information with which to interview prospective mortgage lenders.
The main idea when finding a lender for your home or to refinance is to make sure that you will get exactly what you want from the loan. This includes everything from the type of loan that you will get to the timing and type of mortgage insurance that will be offered to you. With any situation, go with your list of questions ready and be willing to listen to possibilities. However, if you aren't satisfied with one lender you can find another that will be more receptive.
Even if it will be your first time buying a house or if you are trying to get some extra money from a refinance for debt consolidation or educational purposes , you should always walk into a lender's office knowing exactly what you are getting into (with your eyes wide open?). In the long run, this will make a difference in your ability to live in a home of your choosing and benefit from the best that is being offered in the marketplace.