During my early days as a real estate sales associate (circa 1981), the broker with whom I was associated was very fond of "old adages" and the historical aspect of real estate. As a newcomer to the business of real estate sales my thirst for knowledge was a leading factor in me clinging to every word (pearl of wisdom) uttered by the broker. One of those utterances was regarding a true appraisal.
He would often say that "the truest definition of an appraisal is what a "willing" buyer is willing to pay and a willing seller is "willing" to sell for". This truest of true definition helped guide my own approach to doing business as a real estate agent in later years. Though, in the early days, I was unsure how much this "truest" definition was relied upon by appraisers who actually evaluated the homes we were selling, it was a lesson soon learned.
But first a two-part question: Does the data from an "all-cash" sale create a comparable for future sales of similar homes in the same community/neighborhood – and can that comparable be used by the lender's appraiser to support a given value in his/her report? Answering no would be an indication that any "all-cash" sale comparable is to be ignored by property appraisers and therefore has no impact on future home values within the same neighborhood.
A "yes" answer would permit the use of these "all-cash" sale comparables in the appraisal reports thereby helping the appraiser to make neccessary adjustments in his final value because, not only is an appraisal based on the professional opinion of the appraiser, it must also reflect all recent sales activity in the area in which the subject property is located. Therefore any "all-cash" sales that were consummated within 3 to 6 months of the new sale must be taken into consideration, because they also have an impact on the community.
Overall, the appraisal will lead to the conclusion of what the market value is. If the market price can not be defined easily, then someone can look at the different parts of the property and determine what they believe the market price should be. Usually, this will be done by an inspector looking at the various mechanics that may have been swept underneath the rug. But this done ONLY in the absence of usable market data (prior sales activity).
An appraisal is a necessary requirement when a home is being sold and the buyer is obtaining financing from a bank or mortgage lender. The appraiser may use several external resources and definitions of what market value may include in relation to the opinion being made in order to determine the value of a home. When getting an appraisal, you can expect that the estimates will be based around various factors that are related to the particular market area at that time.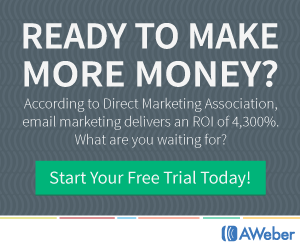 Instead of just examining the parts of the property, an appraiser will also examine the neighborhood and see what everything else is worth in relation to the property. So by appraising a property, you will know how much your home is worth in relation to your own needs as they relate to that property, as well as in relation to everything around it. Observing the standards that exist both inside and outside, you will have the knowledge you need to determine when the timing is right to put your home on the market.
What differentiates the "all-cash" property sale from a real estate sale that is financed by a bank/mortgage lender can be a number of factors, but two of the most important of those factors are: One, the lack of a "mortgage clause" in the contract and two, the absence of a bank-ordered certified property appraisal. This does not mean however, that private deal made between a willing seller and buyer in good faith should be ignored or even discounted.