Houses Bought As-Is for ALL CASH! Fast Closings!
Buying real estate is considered one of the biggest and most important investments made by most people. Investing in a home or rental property carries a price tag in the tens of thousands of dollars – and in many cases – the hundreds of thousands of dallars, unlike an auto, piece of furniture, tools or anything else except one's retirement fund. It is for this reason that the real estate investor must be prepared to make good buying decisions.
But, you may ask, how do I make good buying decisions relevant to real estate property if I have no knowledge of, or experience in that field? And this is a great question and a very legitimate concern shared by a majority of first time home buyers and even some seasoned homeowners. There are probably a number of practical ways to answer this question while addressing these concerns, but having a guide – which we'll call The Home Buyer's Guide – to which you can refer may be the easiest to work with.
So please consider certain important steps to be taken when you've made the decision to purchase a home, and are therefore on the verge of making your first appointment to view homes, but haven't yet walked into a real estate agent's office or made contact with a home seller. Although you are very close to making that first home-viewing appointment, it will do a world of good to take a step back and put it off a little bit longer while you do some home buying preparations per… The Home Buyer's Guide:
A) Preliminaries
1 – Contact the 3 credit bureaus (namely Equifax, Experian, Trans Union) and request your Credit Report. This should be free of charge and it will show you what is in your credit profile. Having this information will help you eliminate any unpleasant surprises after deciding on a suitable home.
2 – While you're awaiting the Credit Report, gather your Employment and Financial Documents (namely Last 2 Years W2 Forms and Last 30 Days of Paystubs, as well as Last 2 Months of Bank Statements), and make sure you can explain any large deposits (usually $1,000 or over) that are not job related.
3 – Your down payment will range from 3.5% to 20% of the home's appraised value (not the seller's asking price, two figures that are invariable different). Make sure that the money which you set aside for this purchase is well seasoned (meaning that it existed in your account for at least 3 months prior to using it for the earnest deposit and/or down payment.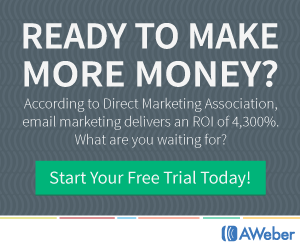 4 – If you have children, schools will be one of the important considerations in deciding on your new home, so you'll need to do some extra work to determine what schools are where. You can do this by contacting the school board and requesting this information.
5 – Once you have completed the above steps, and before you contact a home seller or real estate broker, you may wish to contact a mortgage lender to request a pre-qualification analysis and/or pre-approval based on your income, credit and financial information. This step will enhance your "qualified buyer" status in the eyes of the home seller, and perhaps strengthen your negotiation position.
B) RWAB – Ready, Willing and Able to Buy.
1 – Everyone who contemplates buying a home is not necessarily a qualified home buyer. Only when you are Ready, Willing and Able to Buy, as determined by your lender and the down payment or earnest deposit you placed in escrow and your signature on a contract of sale/purchase agreement makes you a qualified buyer. But the preliminary work you would have already done (the above steps) satisfies many of your own questions in this regard.
2 – To purchase through a Real Estate Broker/Agent or not to, is a question many would-be home buyers contemplate because they think that dealing directly with the home seller will help them to get the home at a reduced price (namely a price minus the broker's commission). Keep in mind, however, that a home seller who is selling without an agent is most likely trying ALSO to eliminate the real estate broker's commission and keep the money for him/herself. When you both want to cut the agent out, someone usually ends up losing.
3 – You may need to hire a Real Estate Attorney, depending on where (what state) you are making the home purchase. Most home buyers seem to feel more secure (or comfortable, if you will) when they are represented by a lawyer. If you are purchasing real estate in New York, New Jersey or any of the Northeastern states you're going to need a lawyer. In some Southern states, you need only an escrow agent (title company) and maybe a real estate broker. Part of the attorney's job is reviewing the contract of sale to make sure it's legal as well as protective of your rights.
4 – Be prepared to complete a mortgage loan application for, and pay an appraisal, credit report and possibly an application fee to the lender you select to borrow mortgage money from. Keep in mind that these fees are NOT Refundable once the work is done. However, you may request (or insist upon) a copy of the Property Appraisal Report for your own records, but also to refer to because that report will determine how much you may end up paying for the home AND how much your down payment will eventually be.
5 – One of the most important reports you will need as a home buyer is a Title Report. This report consists of a history of the property you are buying. It's a chronological account of everything that ever happened to or affected that property since it was constructed, including what is referred to as a "chain of title". The chain of title is like a string of owners of the property and should be intact (unbroken) at the time you assume ownership.
C) Ownership – Your Piece of the Rock
6 – Title Insurance can be obtained from the same company that issues the Title Report. This type of insurance protects your ownership of the property you've purchased, but it also protects the lender's interest in your property by insuring the new mortgage which you gave to the lender in exchange for the funds you borrowed to complete your home purchase.
7 – Proof of ownership comes in the form of a Deed. In most cases this is a Bargain and Sale Deed with a Warranty against Grantor's Acts. The important thing is that, after all you've gone through in preparation, pre-qualification, pre-approval and selection of, and the process of buying your home, you now have a Deed, which by all established real estate norms, makes YOU the proud owner fo your very own home.