Houses Bought As-Is for ALL CASH! Fast Closings!
Your real estate or mortgage website will exist in an environment that is rapidly changing. The rate of change in cyberspace is something you have never experienced in your traditional business environment which includes methods you use to expose your business to the public such as advertising in newspapers, magazines, signage, etc., and conducted business with customers that resulted from these advertising and promotional methods for years – in some cases.
Then you learned that companies with a Web presence are operating so much more effeciently and getting spectacular results from their Web marketing campaigns, which of course, piqued your interest and prompting you to delve a little deeper into establishing your own Web presence and the effect it would have on your own agency or business.
What were your findings? Well, you learned that having a Web presence could definitely affect your business in a positive way; but only if it's done correctly. Meaning that your Domain Name should reflect the type of business you're engaged in, your Web Host must be reliable in the sense that downtime has to be very little to none at all; and you learned that your website must be indexed by the search engines and the Design, Graphics and Content must be adequately optimized.
By this time your head is beginning to spin a little because this all is foreign to you since all your years were spent selling your business, and not as some kind of nerd, geek or techie. So you contact a professional web designer for consultation and got even more information about what your Web presence would entail, including an estimate of what the whole thing would cost; and you realize, wow, this would have to be worth it…if I decide to do it.
But the most important thing you learned from the professional Web Designer is, you might not get immediate results, but in order to get positive results you're going to need visitors (or traffic, an often used term meaning a lot of visitors) to your website on an ongoing basis. In addition, you were apprised of the competitive nature of cyberspace where your online store will be located.
So you have a decision to make. But you are convinced that, above everything else, you need customers to sell your services to if your business life expectancy is going to be extended into the foreseeable future, and continue providing the means with which you support your family. All things considered, you've made your decision. You'll have your Web presence! And you'll devote as much time and resources as necessary to make it a success.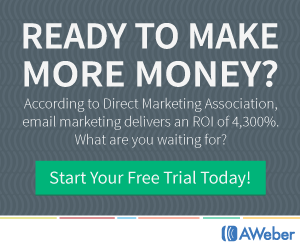 Since you've made the decision, here's an excerpt of a related article posted to the Web Marketing Tips website titled, Generating Traffic to Real Estate Agency-Owned Websites:
If you operate a real estate business (agency) in today's technological era, you can't afford to be without a presence in cyberspace. Why? Because there is an ever-increasing number of people (4 out of 5 according to Bright Park in this Web Pro News article written by Sean Patterson) turning to the web as their major source of research for adequate and supportive information.
Without doubt, your website represents a great opportunity to promote clients' for-sale and rental properties – as well as your general agency and sales staff business – to the whole wide world. This is truly a simple decision for any conscientious business person; however, you must make sure to regularly update content on your site, and you need to attract visitors.
To maximize the number of visitors to your website, you need to promote your site utilizing some, if not all of these strategies:
Your web address should appear on all business stationery and promotional material, including your newsletter and all advertising most important of which is your signage. It also makes good sense to refer to your website in your on-hold intervals and after-business-hours telephone messages.
You should ensure that you make mention of your web address in all press releases, editorials and/or articles you write. Readers will then be able to check your agency out via the website.
Similarly, if you have the good fortune to be interviewed on radio, you should ask the interviewer to mention your web address or you should drop it into the interview yourself – with some subtlety, of course.
Incorporate your web and e-mail addresses in your e-mail signature message. This may satisfy the curiosity of e-mail recipients and encourage them to check you out
You can also refer to specific properties or forthcoming auctions in your e-mail signature message – however