Today's post is brought to you by the credit specialists and consultants at North Shore Advisory, Inc.
Houses Bought As-Is for ALL CASH! Fast Closings!
Discrepancy in Fico Score Pulled by Banks vs. the MYFICO Site Scores
Fico scores are the scores that most bankers use when assessing the risk of a potential loan applicant. When a banker pulls credit scores they usually get a merged credit report showing all three credit bureaus (Experian, Trans Union, and Equifax), as well as three Fico scores, each one representing the risk of the consumer related to information on each bureau. Most bankers use the middle score number as the basis for calculating the price of the loan.
What is unknown in most cases is Fico scores come in many variations. There are actually 53 different Fico scores. Since the myFICO site has recently settled a 4 year rift with Experian allowing consumers to buy all three Fico scores, we are getting many complaints that the scores pulled by bankers are sometimes different.
Because there are many versions of Fico scores a lender may have an older or newer version of the Fico score which could cause a difference in the score pulled at the consumer site. The newer version of the Fico score is the 08 version as opposed to the 04 and 98 versions.
Besides the different models, there are also varied brand names of the model used by each of the credit reporting agencies. For example, the 08 version is called Fico Risk Score Classic 08 for Trans Union, Beacon 09 for Equifax, and Experian calls it Experian/Fico Risk Model v08.
These brand names are listed on the merged report pulled by the banker. There are many reasons why banks might use different models or generations of the Fico score. Some don't want to spend money on implementing the new version and others may still be evaluating whether they will approve it.
In addition to the different versions of scores causing variations, discrepancies in scores can occur if information changes on credit in between the first pull by the consumer at the Fico site and when the banker pulls credit. For example, if a credit card balance was updated on credit hours after an individual pulled reports and scores from the Fico site, there could be quite a difference when the bankers merged report is generated later on with the update.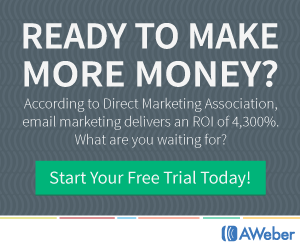 When the banker gets the tri-merged credit report and score from the pulling service the scores could vary 10-100 points depending on what balance to limit ratio the individual had prior to the update. The same goes for closing an account or new accounts being updated to credit. Changes of information on credit can cause drastic or small score differences. Although the Fico site is not guaranteed to be the same, it is a good indication of where the scores are.
Northshore Agency encourages you to…
Call us with any questions or feedback on credit challenged clients or credit in general! And they want you to know that…
Making sure credit is analyzed with future financial goals in mind is a MUST before taking an action that can foil those plans and limit a consumer's options for a better quality financial life.
North Shore Advisory, Inc. offers credit repair, restoration, monitoring, and education services. We've been providing credit education and credit improvement for almost 25 years. For bankers and realtors we can review your clients credit reports and scores to see if we can improve them.
We can help you with your business credit needs as well as any personal credit scores.
Contact Us:
914-524-8300
Email: Info@NorthshoreAdvisory.com