Houses Bought As-Is for ALL CASH! Fast Closings!
If you are a home owner who contemplated selling your home, but were apprehensive, unsure or even tentative because market conditions were still not reflective of the promising signs you had expected; then now may be the time for you to take another, closer look at the real estate market.
First you will notice that the Conventional 30-Year fixed rate mortgage (FRM) at the time of this writing is 4.09% (FHA: 3.75%) which is closer to the 52-week low of 3.94% (FHA: 3.50%) than the 52-week high 4.85% (FHA: 4.60%) and therefore is more favorable for attracting more buyers.
You will be pleased to learn also that home prices – according to leading analysts – rose higher in February and March of this year, but more importantly, property values "…rose 13.1 percent compared to February 2013…" and were "…up 12.9 percent on an annual basis…." according to a Mortgage News Daily article titled, 'Price Increases Slow in Latest Case Shiller Report,' in which the home pricing index reports were relied upon.
And this from an article published to CNBC's website: "Year over year, the index jumped 12.4 percent, S&P/Case-Shiller said, a slightly slower rate than February's 12.9 percent surge but well above Wall Street's estimates."
What this means is the rise in property values even exceeded what the Wall street experts had predicted, and when the market out-performs analysts and experts, it might be time to approach the matter of selling in a more serious way.
However, this is not to suggest that you rely solely on what is being said here, as it is always important to do your own research and market watch in a more consistent and diligent manner using the above data as more of a starting point than a marketing plan. Another factor which must be taken into consideration is what can only be thought of as "pent-up" demand of your buying market after such a long cold winter.
Pent-up demand is a term often used by real estate professionals to describe a condition that exists in the marketplace.
It is a condition which can be described as previously restrained home buyers now eager, and maybe overly anxious, to buy a home thereby satisfying a previously overwhelming desire to acquire the home they have long coveted but were unable to, because of an existing condition that prevented them; albeit a condition they had no control to stop or to change, such a phenomenon which in this case was the weather.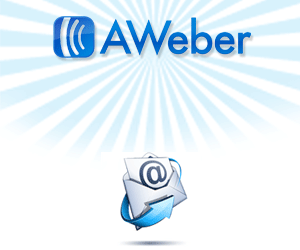 The long, cold winter to which I refer is known as the polar vortex which crippled a large swath of the country, with the northeast having been hit hardest, thereby rendering any home buying activity almost non-existent.
Other factors that strengthen this current demand is the consistently low interest rates already mentioned, the sustained appreciation in property values evidenced by market data and analysis and "double-digit price increases" seen in many of the country's metro areas over the past year supported by "home price index reports" mentioned above, as well as the ever decreasing supply of available homes for sale.
This decreasing supply of homes can be attributed to a phenomenon that has its origins in a statement made by the highly regarded and respected investor, Warren Buffett, who holds the multiple positions of chairman, president, and CEO of Berkshire Hathaway, a company he started some fifty years ago.
Candace Taylor, in her article 'Hedge funds try to turn a profit, one home at a time' quoted Mr. Buffett as saying that he would 'buy up "a couple hundred thousand" single family homes if it were practical.'
Based on Mr. Buffett's immense influence in the investment community, this statement – as with most other statements he makes – has had a tremendous influence on other investors, and was enough to create a single family home buying frenzy "so intense that distressed homes in [a number of] areas have grown scarce, driving up prices and forcing investors to expand into other markets." Types of investors participating, and the markets in which they were first active as described by Ms. Taylor are captured in the following passage from that article:
REITs, hedge funds and private equity players have competed to buy thousands of foreclosed houses in states like California, Nevada and Arizona — where the downturn left thousands of homes available for pennies on the dollar — renting them out to yield handsome returns.
So yes, now might be as good a time as any – since the pre-recession days of last decade – to sell your home; and this time of the year when the weather is increasingly more pleasant, and potential home buyers who were almost to the point of hibernation in their places of residence due to the harsh winter weather, are more actively looking to buy that home they have wanted for such a long time, is ideal for putting your house on the market.