Houses Bought As-Is for ALL CASH! Fast Closings!
Having spent the last 19 years of my professional life writing mortgage loan applications, I know the anguish that can result when mortgage applicants learn about items on their credit report which they were either unaware of, or didn't know the effect these items would have on the mortgage for which they had applied.
That having been said, I've enlisted the help of our friends at North Shore Advisory, Inc., the credit reporting analysts and experts in this field to provide you with a few tips, and what I regard as very valuable information on this subject. So here is the following by NSA:
No matter how sophisticated the mortgage applicant, many find credit blemishes that leave them vulnerable, confused, and rejected for financing.
It seems lately we have had an enormous amount of highly successful professionals on the verge of purchasing or refinancing who have been left frustrated, angry, and ultimately turned down for a mortgage due to lowered scores.
Example 1:
Sam and Carol, both successful Attorneys in NYC had been looking for an apartment for well over six months.  They were having difficulty compromising to find a place that met both their needs for practicality, style, neighborhood, and price. After much difficulty they finally found the perfect Manhattan Condo that brought all their qualifications together, while fulfilling their aesthetic dream.
When they first started their apartment hunting both their scores were well over the 740 fico requirement. With combined income of over a million dollars, good assets, and low debt ratio, it seemed like a slam dunk for loan approval. However, due to the length of time since credit was pulled the banker had to run new scores for loan application.
(The updated credit report showed that) Carol's score dropped to a 652 which meant they would be denied mortgage approval. They were both astounded and angry when they learned that Carol had a tax lien recently updated on her credit which was placed in error dropping her score at least 60 points, as well as a recent late payment on a Bloomingdale's card.
By the time Carol and Sam found us they had only a week to get the score increased before losing the property. Carol was devastated and felt it was her fault they were going to lose the home of their dreams.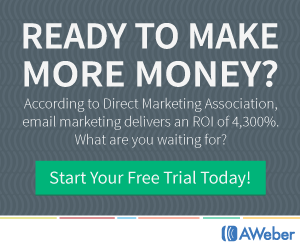 Example 2:
Jim, a high powered executive, and his wife Susan, an art dealer, were getting ready to refinance the $900,000 that was left on their mortgage. Since their Fico scores were around a 770 their current rate of 5% would be reduced down to around 3%. This would save about $1000 a month and around $300,000 over the life of the loan. 
Throughout the process of refinancing Jim was traveling and took a very long time to get all the documents the banker needed for loan submission. Since so much time had gone by the bank required a new credit report with the application. Unfortunately, when the credit was pulled Jim's score dropped by 80 points.
Jim had opened two new credit cards not realizing his average age of credit would be reduced by these new born accounts which would drop his scores. He had no way of knowing the two zero percent balance transfer cards would now be costing him $300,000.
Carol and Sam were very lucky and were able to qualify for loan approval. Within a week we had success removing the lien from Carol's credit profile and her scores went up to 715. With the couples ability to put more funds down and the increase in score they were able to get loan approval.
Unfortunately for Jim and his wife there was nothing anyone could do to help. Once new accounts are opened only time could increase the average age of credit and ultimately the credit scores.
How often could this happen to your clients?  Most individuals do not understand the confusing algorithms and counter intuitive rules of credit scoring.  By the time they realize just how important their credit behavior is, it is usually too late.
Making sure credit is analyzed with future financial goals in mind is a MUST before taking an action that can foil those plans and limit a consumer's options for a better quality financial life.
Call us with any questions or feedback on credit challenged clients or credit in general!
---
"Great credit brings great opportunity!!" Copyright 2012
---
North Shore Advisory, Inc. offers credit repair, restoration, monitoring, and education services. We've been providing credit education and credit improvement for almost 25 years. For bankers and realtors we can review your clients credit reports and scores to see if we can improve them.
We can help you with your business credit needs as well as any personal credit scores.
Contact Us:
914-524-8300
Email:
info@northshoreadvisory.com