What is a Cash-Out refinance?
A cash-out refinance enables homeowner to remortgage their home for an amount greater than the exiting mortgage balance. Once the new mortgage is approved and a mortgage closing takes place, the homeowner then begins to make repayments on the new higher amount over the course of a new term. In other words, this cash-out refinance results in a brand new mortgage for the homeowner with new interest rate, new term and new payments. So the reason for refinancing should be a good one and the reason for taking cash-out should be as good or better.
When is a Cash-Out Refinance possible?
A homeowner can apply and, most likely get an approval for a cash-out refinance when there is enough existing equity in the home (for a FHA refi, at least 85% of the property's appraised value must cover the existing mortgage, closing costs and the amount of any check written to the homeowner. For a conventional refi it's 80%). This is important because the lender is able to justify the approval of increased funds to the homeowner due to the value of the property. Every lender must have security and collateral for every mortgage, and the cash-out refinance is no different.
Homeowners who wish to take advantage of a cash-out refinance offered by a lender should inquire as to whether or not the lender offers this type of refinancing. This is important because not all lenders offer this option. It should actually be one of the first questions the homeowner asks when inquiring about refinance programs. Doing so will save homeowners, who are seeking a cash-out refinance, a great deal of time.
How Can the Cash be Used?
For many homeowners the most appealing aspect of cash-out re-financing is that the additional funds can be used for any reasonable project or undertaking the homeowner wishes to accomplish. The lender will require an explanation (most likely in affidavit form for FHA mortgages) of how the cash-out money will be used.
It has to make sense to the lender and must also be in accordance with refinance mortgage guidelines set by both conventional and the FHA. Most homeowners would probably not refinance their homes and use the cash to gamble in las vegas or Atlantic City, but in the circumstance where there is one or two who might need cash-out refinance funds to gamble with, they would have to look elsewhere because they wouldn't get it from a mortgage lender.
That having been said, most homeowners I've dealt with during my years as a mortgage lender representative had very practical reasons for wanting a cash-out refinance, and in my opinion that hasn't changed with homeowners wanting to refinance today.
Of course, getting approved for a cash-out refinance is more of a challenge for today's homeowners due to the loss of equity and underwater mortgages many have suffered as a result of the subprime mortgage crises. Those who have enough equity for cash-out refinancing will be wise to use the funds in a judicious manner. Some of the popular uses for funds received from cash-out refinancing include: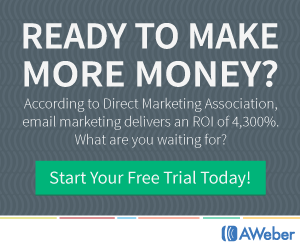 Home Improvement Projects
Home Renovations
Child's College Education
Hospital/Health-related Bills
Mortgage Debt Consolidation
Credit Debt Consolidation
There are probably a few more, but all the reasons listed above are excellent uses of a cash-out refinance that a lender would certainly approve your cash-out refinance for. Homeowners who are considering this type of a refinancing option should also consider whether or not the closing costs and other expenses related to the loan are tax deductible.
Using the cash-out option to make home improvements is jus one example of a situation where the funds can be tax deductible. Homeowners should consult their tax professional on the matter to determine whether or not they are able to deduct the interest from the repayment of their refinance mortgage.
An Example of a cash-out Refinance
The process of a cash-out refinance is fairly simple to explain. Consider a homeowner who purchases a home and borrows $150,000 at a rate 7% interest to complete the purchase. Now consider the homeowner has already repaid $50000 of the loan and would like to borrow an additional $20,000 to make a rather large purchase or pay off some credit cards. With this additional funding available the homeowner has an opportunity to use the equity in their home to reduce credit card debt thereby increasing their monthly cash-flow.
In the example above the homeowner may refinance for a total of $120,000 at a lower interest rate such as 6.25%. This process allow the homeowner to take advantage of the existing equity in their home and also allows him/her to qualify for a substantial loan at a great rate AND get rid of credit card debt.