Houses Bought As-Is for ALL CASH! Fast Closings!
Home, the comfortable, warm and protective abode – to most of us – is the single biggest asset we have!
Home is what backs you up when you need to borrow money, making it one of the greatest advantages of owning it in the first place. During the pre- recession years, there was a major boom in the amount of people looking to use their homes to get access to extra money when they needed it most. One of the ways they did this was through second mortgages and equity lines of credit.
Second mortgage loans are loans made in addition to the first mortgage, and they are usually based on the equity a borrower has built up his/her home. The most common uses for second mortgages and equity loans were to fund home renovations, college education for children and extended medical expenses, although some borrowers had a tendency to abuse the process by refinancing multiple times due to the rapid increase in property values during that period.
Processing of secondary loans and lines of credit was much simpler then and would be today for the same reason, if there was enough equity in homes based on today's values; and that is since the borrower would have already gone through the mortgage borrowing process once, the underwriting required to get a second mortgage would not be as tense an experience for the borrower.
The cost of these types of transactions will be lower than when the borrower applied for the original mortgage loan. Provided there is enough equity in the home to support a secondary financing, the upfront costs to a borrower seeking this type of financing would be greatly reduced because there is no need for a down payment; the loan amount is much smaller making a percentage of the loan amount proportionately less; and – although the interest rate will be higher in most cases – the amount paid in interest over the life of the loan is much less due to the shorter term (usually 10 to 15 years).
One thing to keep in mind when considering a second mortgage is not take a second mortgage unless payments on the original mortgage balance were made on time for a considerable amount of time. Since the prospects for obtaining a "piggy back" 100% LTV (Loan to Value) mortgage loan are near to non-existent in this post-recession economy.
When a borrower obtains a second mortgage loan the lender places a lien on the primary residence of that borrower (second mortgages on properties other than the primary residence are doubtful). This lien will be recorded in 2nd position after the primary or 1st mortgage lender's lien, hence the term second mortgage. Second mortgages aren't for everyone, though.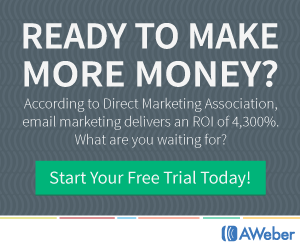 Borrowing more than 80% of the home's value for a first mortgage will subject the borrower to private mortgage insurance. The monthly payments will obviously also be a factor. However, it is not recommended that a homeowner (or home buyer for that matter) attempt to obtain 2nd mortgage financing with an above 80% LTV ratio. This will lead to excessive costs if there is such a loan type available.
Proceeds from a second mortgage loan can be used for just about anything these days. Many consumers take out 2nd mortgage loans to consolidate debt, do home improvements or provide a college education for their children, as others did in past years. Whatever a second mortgage borrower decides to do with the loan proceeds it is important to remember that defaulting on the payments can lead to foreclosure and eventual loss of the home.
So an individual making application for a second mortgage would want to make sure that s/he is taking the loan out for a worthwhile purpose. A secondary mortgage loan can be of great help to the borrowers, although the borrower must take steps to ensure that s/he does not squander away the advantages (or proceeds) of the second mortgage, when available.