When it comes to real estate in the post-subprime era, it's really hard to find a cheap property, or even to identify one. Cheap property, including one-to-four family residential homes were very prevalent during the early part of the 1980s. They were ideal for people on a budget; and to give real estate agents a chance to do more business.
Agents could make a better impression on their buying customers by showing them how to buy a home at a low price, do some rehab work on it using the 203k rehab mortgage loan, and resell it at a higher price. Making money with real estate was much easier then – no matter how you approached it. Finding cheap property today is a totally different story.
Between 1987 and 2007 the price of real estate property increased by over 300 percent according to a Property Price Index chart I found on the Steadfast Finance website. While this post is not intended to be scientific in nature, it is necessary to use facts and figures to back up the main idea that, due to the balooning of home prices over the 20 year period mentioned, and the subequent crash, it is tough to find a cheap property which doesn't have a mortgage that dwarfs its value.
There is not much room left to build equity for the foreseeable future without a dramatic rebound of real estate market prices, and I don't see that happening anytime soon. However, there may be some instances where you may find cheap property throughout the United States, but the market areas – some being better than others – in which they are located will most likely be depressed, thus removing the motivation that would otherwise exist for you to purchase it.
Let's face it, most towns/neighborhoods that offer the cheapest properties would normally be economically depressed in most categories. Even those areas that are considered middle class by the traditional definition suffered a great loss of property wealth and has none to offer you as an investor looking to turn a quick profit, or home buyer who is looking to build equity.
There is some indication that property values show signs of increasing but that increase in value, providing it is real and consistent will go towards leveling off the property owners' existing underwater situations. It does not help prospective buyers simply because the property owners are unable to sell until they are able to satisfy their lenders from sale proceeds. It is unreasonable to assume that a property owner is willing to dig into his/her own pocket simply to make a sale to anyone and walk away that much poorer.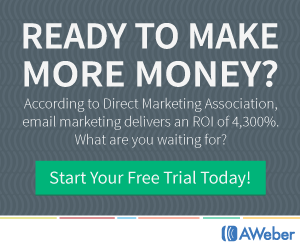 You may be thinking; well if all this is true, how will investors be able to stay in business? The answer to this question is rental income! Some investors buy to resell while others buy to rent. Short term versus long term investments; And you can safely assume that when the buy/sell market is tough, most of them will put their money into rental properties.
Keep in mind that when the market is tough for investors, it is similarly tough for home buyers to get reasonably priced homes to buy and mortgage money to finance them, so many of them become new tenants for the long term investors.
If you are in search of cheap real estate property in today's (July 2012) market, you might get lucky and find that proverbial need-in-a-haystack property that is either free-and-clear or has a very low mortgage balance, where the owner has passed away and the estate is forced to sell…
Or a free-and-clear/low-mortgage-balance property that is in disrepair and perhaps uninhabitable without major rehabilitation and you have the means with which to purchase, repair and resell. However, you might have to look long and hard, so be prepared for the long haul.
If you have been in the market to buy a home for your own personal use, or you are an investor looking to buy cheap, repair and resell; I would be interested in learning about your recent experiences. If you have had some good luck and found the ideal property for your purposes, or you've had the worse time trying to find a property you can work with; tell me about your experience in the comment box. Good luck!