While it is true that real estate property buyers and owners looking to refinance their mortgages want to avoid extra high financing costs, the question of how to avoid such costs and what action(s) one must take in order to to so. What costs are considered extra high? And when might a borrower find him/herself in a position to be chartged extra high financing costs in today's – years AFTER the subprime mortgage era – real estate mortgage market?
You may or may not know that there are ways for you to pay less while you own more, but taking yourself out of a certain high-cost category may be another thing entirely. If you know exactly how to work within the real estate arena, then you can probably find ways to avoid extra financing costs being tacked on to your purchase or refinance mortgage.
For example, if you're an investor, finding the right area to focus on for your investment can be an important element in paying lower amounts without extra charges. If you're not an investor but you're seeking mortgage financing for the first time or you wish to re-mortgage a home you already own, the work you do BEFORE signing a mortgage application will determine what kind of mortgage you obtain and at what costs.
One of the easiest ways to avoid extra costs is to make sure that you make your monthly payments on time. Usually, mortgage companies will add extra charges (late charge penalties) if you don't pay by the date they have set for you. Over a period of time – if you continue to pay late – this can result in hundreds of extra dollars in extra costs at one time. Staying ahead and consistent will help you to keep costs stable and lower. But this is one of the easily identified extra costs which is similarly easy to avoid paying.
What about other charges you can be hit with? Like pre-payment penalties, discount points, origination fees (which are also considered points by most attorneys), warehousing fees, a higher-than-prevailing interest rate at closing, a longer-than-necessary loan term (30 years when you qualify for 15 years can cost tens of thousands of dollars, if not hundreds of thousands), getting locked (or talked) into a FHA mortgage when a conventional mortgage would be a better, more affordable mortgage loan (FHA rates are usually 1/2 percent higher than conventional and you'll have to pay the MIP which is non-existent on a 80% LTV conventional mortgage).
So of course, knowing the mortgage financing options that are available to you can certainly help you to avoid extra high financing costs. Some homes will require that you invest more, and some loan programs will also ask that you invest a higher amount out-of-pocket, but this is not necessarily a bad thing. For example, if you are able to make a down paymwent of 20 percent of the home selling price, you immediately eliminate any kind of mortgage insurance (MIP AND PMI), making your monthly payment lower by those amounts.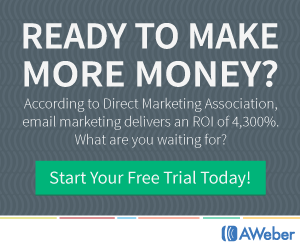 As long as you put youself in a position to determine the type of financing that would be beneficial to you in the short term, and even more importantly, the long term – which is where many mortgage borrowers fail to spend enough time planning for – the decisions you make will be informed and thus guide your selection of a mortgage loan that will best suit your situation.
Keep in mind that until you commit to a mortgage type, you always have the choice of looking into a different type of mortgage program. The type of program that you decide upon for your mortgages will make a huge difference in how much you pay overall and how much you pay each month.
The finances don't stand alone when you are trying to avoid extra costs. The value of the property that you are investing in will also make a difference. The goal for any real estate investment is a high quality home for a lower price. You want to get as close to this goal as you can. Even if you pay on the home for a while, it will allow you to benefit later on with the investment that you have made. You will have the ability to have more equity returned to you when you decide to invest in something bigger and better.
Real estate financing can be beneficial if you approach it correctly. Understanding how all the parts of your loan, your home and your individual needs work together can help you to find the best deal. Over time, you will not only have a home to live in, but will also have an investment that can help you to make the most of what you have. That is, of course, if you are buying a home to live in and not one to buy and flip in a short period, in which case your approach to buying real estate has to be totally different although the goal of avoiding extra high costs is the same.