Houses Bought As-Is for ALL CASH! Fast Closings!
In recent weeks we have been rather busy writing a variety of articles for paying customers in accordance with established deadlines. Unfortunately, we were unable to update REAMS as often as it would otherwise have been. However, we'd like to share some of the other researched content with you. We hope you find some interest and/or enjoyment in it. Here's today's Chicago-specific post:
In this age of dwindled state and federal funding, the Chicago Stockyards have become a national model for urban economic development. – Quote!
The portion of this quote which, regrettably is true more often than not, is, "…this age of dwindled state and federal funding…", and it succinctly depicts economic conditions in many of our nation's poorest, low, and moderate-income neighborhoods. The quote was extracted from a December 1999 article in the GOVERNMENT FINANCE REVIEW titled, Urban Revitalization and Tax Increment Financing in Chicago.
The "GOVERNMENT" is the City of Chicago's Department of Planning and Development; and the neighborhoods are, unfortunately, most often under-served by those empowered to bring about positive change in the form of revitalized development of housing, schools and businesses, as well as more jobs, positive growth and the prospect for continued prosperity.
However, as stated in the quote, the City of Chicago has created what has become a national model for urban economic development, and should be utilized in many other urban communities in need of such development. The national model referred to is Tax Increment Financing (TIF), a program which the state of Illinois first enacted in 1977.
TIF was considered an important community development tool for attracting the development that will generate new taxes. Unfortunately it took 12 years for the program to be embraced by city officials and fully utilized. This acceptance and utilization of the Tax Increment Program occurred when Mayor Richard M. Daley took office in 1989.
Tax increment financing is actually a technique for financing a capital project from the stream of revenue generated by that project. The "…advantage of using TIF over federal economic development money is that it allows for more project flexibility and local control", and it was this program that provided the funding mechanism to clean up the stockyards and prepare land for redevelopment.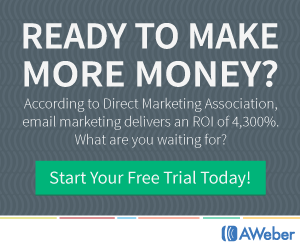 The Stockyards Industrial Park is now home to modern industrial facilities for companies like Culinary Foods, Inc., Luster Products, and OSI Industries, while a new retail center has brought stores and services to a once under-served area.
As is often the case with so many city and community initiatives, TIF was enacted after a drastic reduction of federal economic development funds. A similar effort for such an economic development is WECAN (Woodlawn East Community And Neighbors Inc.) which was founded by Mattie C. Butler, a 40-year Woodlawn resident and sister of Hall of Fame R&B singer/current Cook County Commissioner Jerry Butler.
WECAN quickly became a neighborhood and citywide advocate for rescuing at-risk and abandoned buildings, preserving an estimated 5000 units of housing in Woodlawn since its founding. Many of its programs – Abandoned Property Program, Vintage Homes For Chicago and Step-Up Housing – have become citywide models.
Along with TIF and WECAN, there is a Federal Housing Administration (FHA) program created specifically for the rehabilitation of one-to-four family residential properties, as well as mixed-use (consisting of residential and retail space in proportions set forth by the program) buildings. This program is known as HUD's Section 203 (k) rehabilitation mortgage, which is administered by FHFA and insured by the FHA.
The 203k rehab loan permits a home buyer to finance a minimum of Five Thousand Dollars ($5,000) in the mortgage loan for completion of any repairs that are needed on the home s/he is purchasing, unless that home is a year old or less. Under the 203k program loans are insured up to approximately 96.5 percent of the lesser of appraised value before rehabilitation plus rehabilitation costs or 110 percent of appraised value after rehabilitation.
A 203k loan can be used to (1) finance rehabilitation of an existing property; (2) finance rehabilitation and refinancing of the outstanding indebtedness of a property; and (3) finance purchase and rehabilitation of a property. An eligible rehabilitation loan must involve a principal obligation not exceeding the amount allowed under Section 203(b) home mortgage insurance" (the standard FHA-insured residential mortgage program).
Due to recent changes in these programs please refer to HUD's website at the link below for updated information: More about 203k financing or simply www.hud.gov
The programs mentioned in this article are by no means all there is to remedy some of the blight and dilapidation in many of Chicago's neighborhoods and, indeed, neighborhoods all across this nation. There are other programs, including the Community Reinvestment Act (CRA), which should be utilized for the maximum benefit to every community in which commercial banks conduct business. Please learn more about CRA here: More Wiki CRA info
TIF was developed in Chicago and – as one of the most effective programs ever developed for the purpose it serves – has come of age in that city, although other cities have been encouraged to follow Chicago's example.
A statistic which may best illuminate the success of Chicago's TIF program is the calculation of private return leveraged from public investment. For every one dollar of public funds spent on TIF projects, the private sector has invested almost five and a half dollars. By the end of 1998, Chicago had invested a cumulative $526 million in TIF funds and benefited from $2.82 billion in private investment – Quote