The Real Estate And Mortgage Section management takes great pleasure in bringing to you, our readers, this informative article by Arthur Aranda. Mr. Aranda is a highly respected Home Construction & Renovation Mortgage Specialist who possesses a wealth of information about, and extensive knowledge in, residential New Construction mortgage loans, with special emphasis on Construction to Permanent loans. Please join us in welcoming Mr. Aranda by reading his first REAMS post. Thanks! Here is the article:
Home Renovation Finance
Homeowners can finance their renovation projects based on the appraised value of their homes, after the renovation is completed. In some cases, personal funds may not be needed for the construction costs. This unique feature of a "one-time-close" Construction to Permanent mortgage leverages the home's future equity created by a major renovation or gut rehab construction project.
Here's a brief overview of how it works. Let's say the current appraised home value is $300,000 with a $200,000 mortgage balance. The homeowner plans a major home renovation with a $200,000 budget. A home equity loan would generally only provide $70,000 which is 90 per cent of the $300,000 appraised value minus the $200,000 mortgage.
If the appraised home value – after renovation – is $500,000, they may be able to qualify for a $400,000 Construction to Permanent mortgage which is 80 per cent of the home's future appraised value. At loan closing the first draw would pay off their $200,000 mortgage balance, leaving $200,000 available for the construction. When construction work is completed the $400,000 loan converts to a permanent fixed rate mortgage at a rate that was set months earlier at time of application.
There's a caveat however. The future appraised home value must cover construction costs, plus any existing mortgages; but this doesn't always happen because a renovated home value may not appraise for the amount needed ($500,000) to cover the new mortgage, so the homeowner would need to use some of his/her personal funds.
Even when the entire construction budget can be financed based on the future appraised value, personal funds would still be needed to cover closing costs and typically, five per cent of the construction budget must be set aside as reserves to cover cost overruns. The lender will provide a Good Faith Estimate of closing costs and calculate reserve requirements so that the borrower will be prepared upfront for how much of their personal funds will be needed.
Each Construction to Permanent mortgage is structured to meet the needs of a homeowner's specific renovation project. The lender will review a borrower's income and overall financial condition to determine the qualifying loan amount. Generally a credit score of 680 or better is required; and for larger loan amounts a higher credit score may be needed.
Homeowner interested in this type of financing should talk to a construction lender early on in order to understand the process from application to funding, and to determine what documents will be needed for an expedient loan approval. They should also have some idea of what their home will be worth after the renovation. A good starting point for checking home values is a Zillow home price estimate (Zestimate). Currently, the national accuracy of a Zestimate is about 8 percent of the final sales price of a home.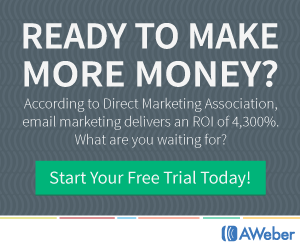 Homeowners can also talk to real estate professionals, either agents or appraisers, who know the market in more details and can provide advise on how major home improvements will affect value. An independent real estate appraiser hired by the lender will review construction plans to determine the home value after renovation is completed.
A major home renovation project can be a complex process; but a one-time close Construction to Permanent mortgage can help make the financing simple and more affordable. Homeowners can focus on their home renovation with peace of mind; knowing that both the construction financing and the permanent mortgage are approved, the rate is set and the details of financing each stage from start to finish has been worked out ahead of time.
By Arthur Aranda


Contact Arthur
LinkedIn.com/in/arthuranda
201-741-1537 talk/text
Prospect Street Leonia, New Jersey 07605